Updated 3/23/2020
Pellenc America Response to the Coronavirus
Dear Pellenc America Customers,
We know these past few weeks have been difficult for everyone as we are concerned about the personal impact on our families and friends in our daily lives due to COVID-19.
We understand concern levels vary depending on your community location and your personal circumstances. You have our commitment that Pellenc America is doing everything possible to support and protect the health and safety of our customers, team members and our local communities.
We continue to monitor guidance from regulatory bodies, including county, state and federal officials, the Centers for Disease Control and the World Health Organization. We have put in place travel restrictions, staggered shift schedules to enable social distancing, remote and flexible work arrangements for those employees not required at the stores, closed stores from walk in traffic, enhanced cleaning and sanitation across our facilities, and enhanced social distancing, among other efforts.
Pellenc America is currently exempt from the shelter-in-place as we are a supporting business to the farming industry which is listed as an 'essential activity'.
We will continue to operate with the following restrictions:
Our Parts department is open and processing orders by phone only. Please make orders by calling your nearest store location.
Battery Powered Tools repairs: please ship all tools to your nearest store as we will not accept drop-offs. Please allow extra time to make the appropriate repairs as we quarantine all received packages for 48 hours.
Our Service department is currently providing and encouraging phone support. We are allowing customers to drop off their equipment at our stores for repairs (schedule with your nearest store for more details). Service calls in the field will be available but limited and at the discretion of the service managers at each store location in order to protect you, our customers, and our team members.
If you are within the support network of one of our Dealers, please contact them directly for their current policies.
We are committed to maintaining the 6' radius rule for our employees, customers and delivery personnel and we are monitoring and limiting store access as we see necessary.
Pellenc America was founded on the commitment to supporting our customers. We appreciate your trust and confidence in our company and our team members throughout this time.
Feel free to reach out to myself or any of our team members if you have any questions.
Sincerely,
Pat Abert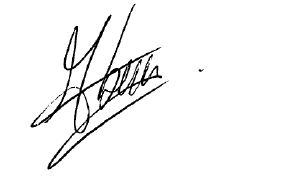 CEO, Pellenc America
Additional guidelines and information about the Coronavirus (COVID-19) can be found through these links: