This latest generation of pruning shears is a convergence of cutting-edge technologies, making vineyard pruning faster and more efficient than ever before.
Introducing the newest battery-powered pruning shears from Pellenc, the C35 and C45 with built-in Activ'Security! These latest versions include an upgraded motor for even more efficiency for over a full day of work on a single charge.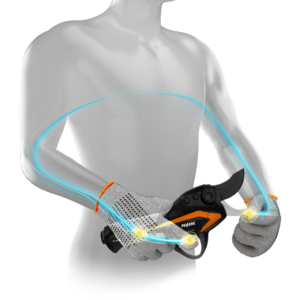 Activ'Security
With the user touching the tool at two points on the trigger and the lower body with one hand, the Activ'Security feature stops the blades instantly if the other hand touches a metal part of the cutting head.
---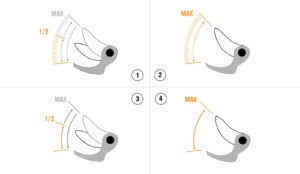 4 operating modes
1 – Progressive mode with half-opening: works progressively with the blades set to the half-opening position
2 – Progressive mode: works progressively without the half-opening position
3 – Fast on/off with half-opening: rapid repeated cutting with the blades set to the half-opening position
4 – Fast on/off: rapid repeated cutting without the half-opening position
---
Learn more by choosing one of the new pruners below:
C35 – Vineyard Pruning Shears
C45 – Tree Pruning Shears