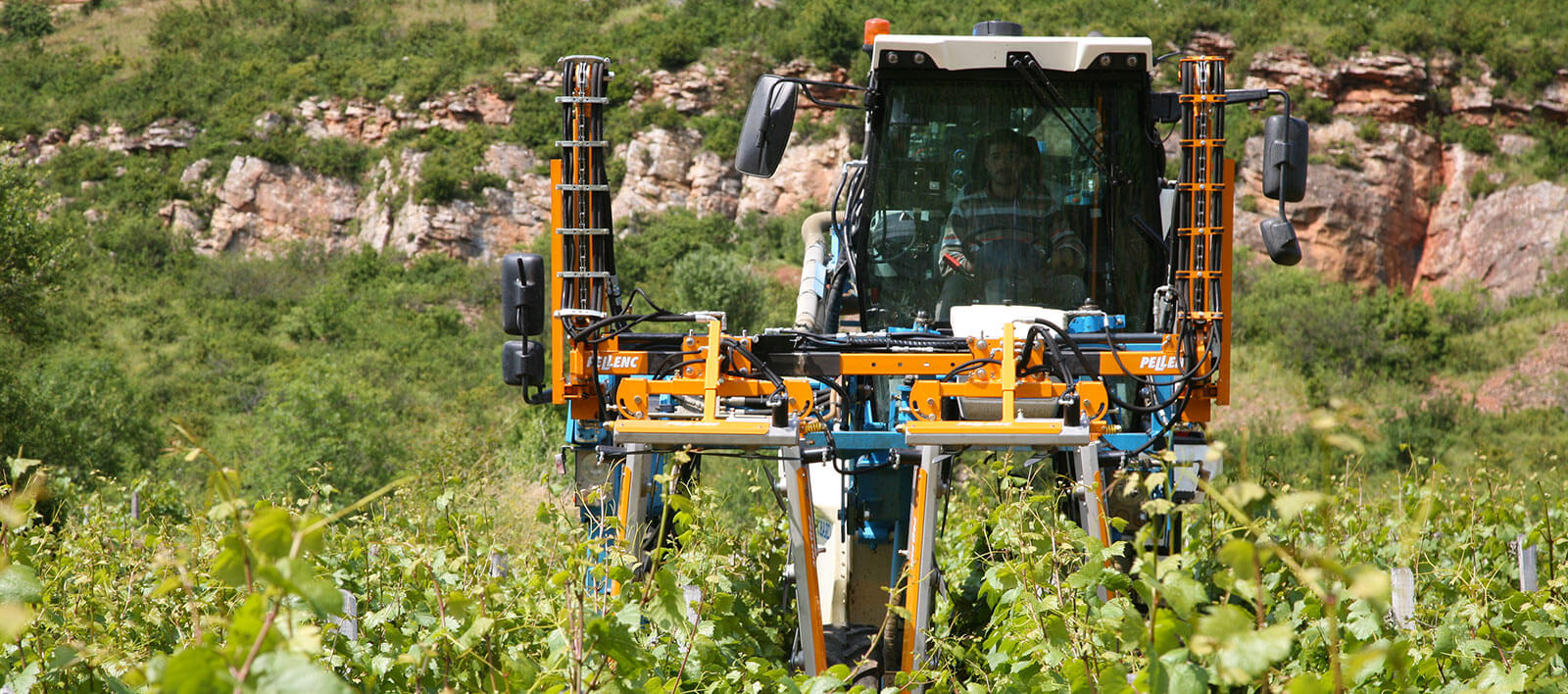 Efficiency and a clean cut.
The word that sums up the PELLENC trimmer on a straddle tractor is 'practical'! It is very simple to use and intuitive. The hydraulic height and offset adjustment are a real comfort when working. The vertical lift of the cutting elements allows fast and safe manoeuvres even in the most narrow headland. The overhang on the front of the straddle tractor is minimal, the stability of the unit and the life of the equipment is optimised. The construction of the unit is of excellent quality. I appreciate the well-designed guidance of the hydraulic hoses and the slides on rollers of the horizontal beams (hydraulic adjustment of the offset). The trimmer modules and the blades are also very robust. The quality of work is consistent day after day.
Hervé CARRETTE – GAEC Domaine Carrette, Vergisson – FRANCE
Quick coupling in 3 minutes
Coupling and uncoupling of the cutting heads without tools.
Hydraulic and electrical connections are accessible and grouped.
Quality construction
Guidance of the chassis beams with rollers.
This highly reliable system requires very little power and provides accurate guidance.
Safety swing-back mechanism
In case of an obstacle, the cutter bars fold back and reposition themselves in the working position once the obstacle is passed.