Description
1200 or 1500 Battery Pack w/Kit
Harness sold separately
ULIB 1500
The ULiB 1500 battery was designed to meet the demands of professionals in terms of performance, comfort and operating life. In partnership with gardening professionals, PELLENC has designed the 1500 battery to ensure performance, user comfort and battery life which revolutionizes the gardening business.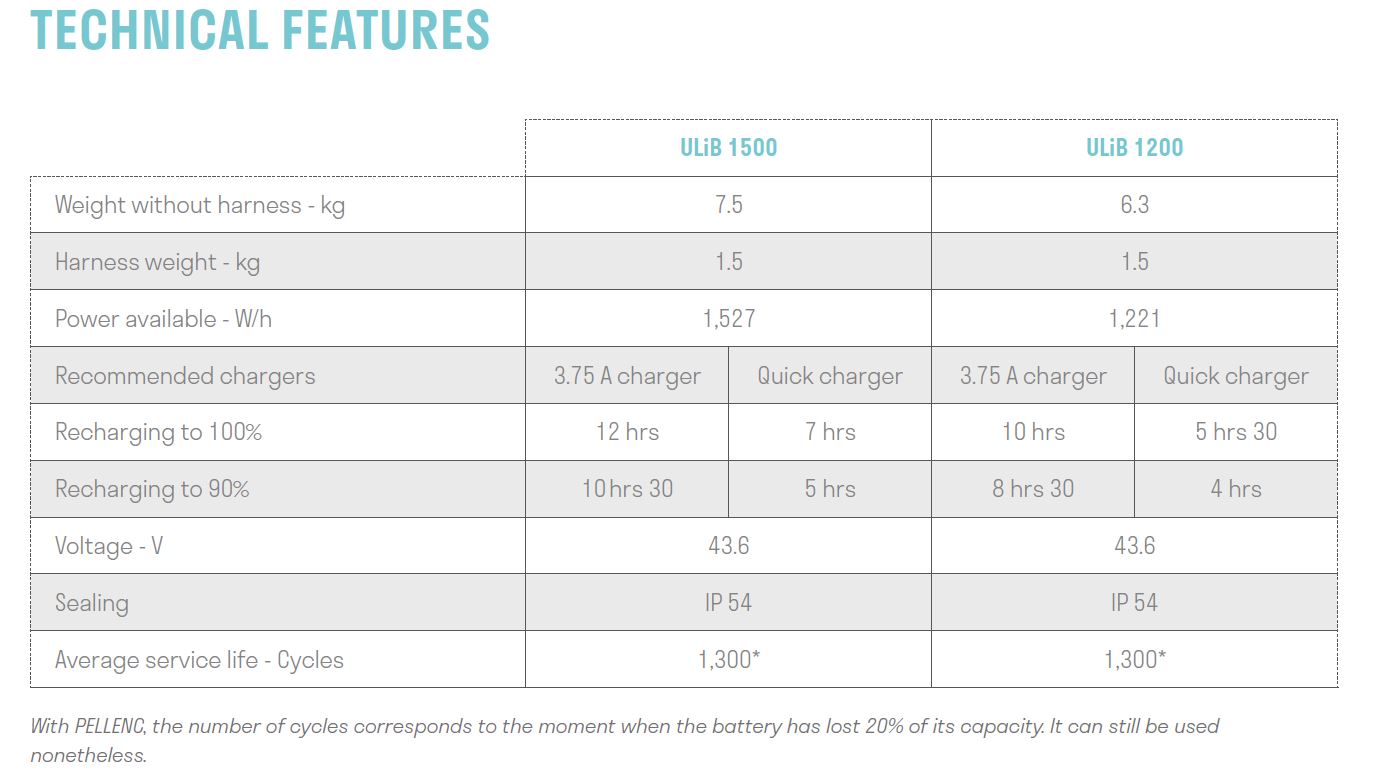 1500 Battery
Easy Clip system – The battery is quickly and easily attached with one hand.
Natural Ventilation – Sealed ventilation system gives battery cells maximum efficiency.
Reversible battery – Tools can easily be connected at the top or bottom.